The Most Trusted Home Service Contractors in Glendora
Owner Jeff Seale has been in the electrical field since 1989. When he was starting out, he witnessed other electricians who were not focused on customer service. They either didn't complete the work correctly or they charged customers for work that was unnecessary. Jeff believed that customers deserved electrical service that was both dependable and professional. This is how Accurate was born. For over a decade we provided exceptional electrical service in the Glendora area; winning over customers who appreciated our dedication to quality. Eventually, by public demand, we added plumbing and HVAC to our services to ensure our neighbors received the same level of professionalism for every home installation and repair need. Our promise to customers is that our team will be reliable, clean, courteous and, above all, ACCURATE.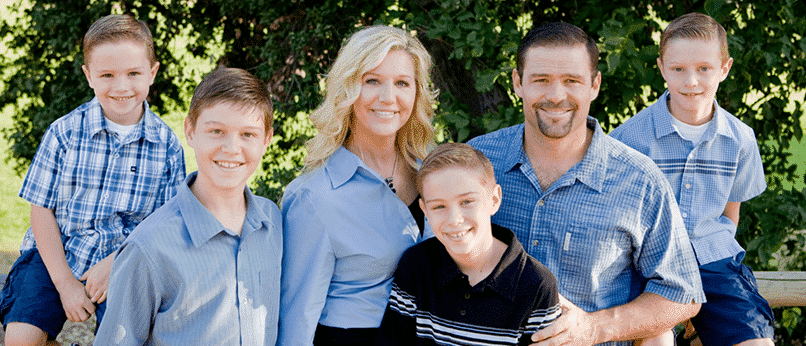 Our Wide Range of Professional Services Include:
Lighting
Electrical Wiring
New Receptacles
Panel Change Outs
Surge Protection
Emergency Electrical Service
GFI Protection
Smoke Detectors
Outdoor Lighting
Plumbing Repairs
Drain Cleaning
Water Heater Repair
Emergency Plumbing
Leak Repair
Air Conditioning Installation
Air Conditioning Repair
Air Conditioning Maintenance
Heating System Installation
Heating System Repair
Heating System Maintenance
Your Trusted Glendora Contractors
For the last two decades, Accurate Electric, Plumbing, Heating, and Air has been proudly serving commercial and residential property owners in Glendora. Our electricians are some of the most experienced in the area. Our plumbers have the knowledge and skill necessary to handle all of your repair needs. Our heating and air conditioning contractors have the ability to maintain your comfort systems from – installation to replacement. You won't find a more qualified team of service professionals in the state.
Our licensed staff is committed to making every project a superior experience for our Glendora neighbors. In addition to the expert pedigree, you'll get punctual service, upfront pricing and spotless red carpet service. We believe your time is valuable, so our customers are never kept waiting with unreasonable windows. We assess a project and make sure that the customer is satisfied with the price before we begin. We also make sure that our project area is clean, if not cleaner, after it has been completed. Superior service isn't simply a promise – it's the hallmark of our business.
A Letter From Jeff About Our 100% Satisfaction Guarantee
Hi, I'm Jeff, owner of Accurate Electrical Services. As a family-owned company that proudly serves Pasadena and surrounding Los Angeles County residents, we promise to deliver outstanding service that surpasses your expectations.
Your family's safety is our top priority. That's why we carefully screen all of our highly qualified technicians. Furthermore, we offer almost 3 decades of experience alongside upfront pricing, so you get the quality service you need and a price that won't blindside you. We want you to have peace of mind with all of our repairs, upgrades, and new installations.
We also believe you should have just as much confidence in our world-class electrical services as we do… so all of our services are backed by a 100% RISK FREE satisfaction guarantee.
We look forward to serving you!
Jeff Seale
Owner/President
Accurate Electrical Services
All of our work includes our Accurate Promise: "If you are not 100% satisfied, we'll make it right or you don't pay!" We stand behind our workmanship. If we made a mistake or overlooked something, we'll come back and make it right at no cost to you…for LIFE!
When you need to hire a professionally licensed Glendora electrician, plumber, or HVAC technician, call Accurate Electric, Plumbing, Heating, and Air today at 800-947-1747.
SIGNUP FOR OUR NEWSLETTER