What is the Accurate Advantage Plan?
The Accurate Advantage Plan is built to help you avoid disruptive electrical, plumbing, heating, and air conditioning-related problems. If you do need our help, plan membership makes service as easy and cost-efficient as possible!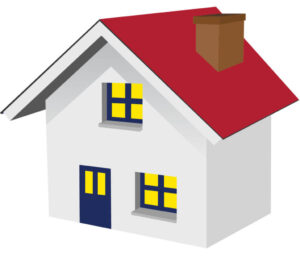 As a member, we will regularly service your home's electrical, plumbing, heating, and air conditioning systems so that you can avoid sudden or unexpected damage and repair costs. This regular maintenance will also help you ensure the safety and reliability of your equipment and manage your utility costs. While regular service cannot prevent all breakdowns, it allows you to catch small problems before they become large, costly ones.
Should you need our help, your membership provides you with priority service as well as exclusive, member-only, after-hours emergency service. With a 15% member discount on all services and member-only specials and offers, the Accurate Advantage Plan not only saves you money, its pays for itself!
As An Accurate Advantage Member, You'll Receive:
ONGOING SAFETY INSPECTIONS We'll take care of your home's heating, AC, electric, and plumbing systems to ensure that they are safe and operate at optimum performance. After the inspection, we provide you with a detailed report and alert you to any concerns we have.
PRIORITY SCHEDULING Jump the line when you call! As an Accurate Advantage Plan member, your call will be placed ahead of others. Exclusive members only phone line
626-231-0608
 GREATER CONVENIENCE Never worry about forgetting to schedule a tune-up again! Instead, we'll call you when it's time for fall furnace and spring AC maintenance. (Plumbing and Electrical inspections upon request)
15% DISCOUNT ON ALL SERVICES (Up to $500)
EXCLUSIVE, MEMBER-ONLY AFTER-HOURS EMERGENCY SERVICE* Call us at any time of day or night and receive prompt, professional emergency service
 WAIVED DISPATCH FEE DURING NORMAL BUSINESS HOURS ($59 each visit)
 FREE THERMOSTAT** Never pay for a thermostat again. We will replace your broken T-Stat with the Pro 1 T-701
 LIFETIME WARRANTIES** Members receive extended, lifetime warranties on labor for all repairs and replacements. You'll never have to pay twice for the same repair.
Why Get A Home Service Plan?
Ensure Your Home's Safety
Find and Fix Problems Early
Avoid Emergency Repairs
Manage Utility Bills
Lengthen System Lifespans
Enjoy Exclusive Benefits
What Are The Advantages Of Choosing Accurate?
Family owned and operated
Fully stocked trucks to get most jobs done in one visit
Same day service
Courtesy call when we're on our way so you can go about your day
State certified, background checked, drug tested technicians
SIGNUP FOR OUR NEWSLETTER